Store. I am now doing custom suits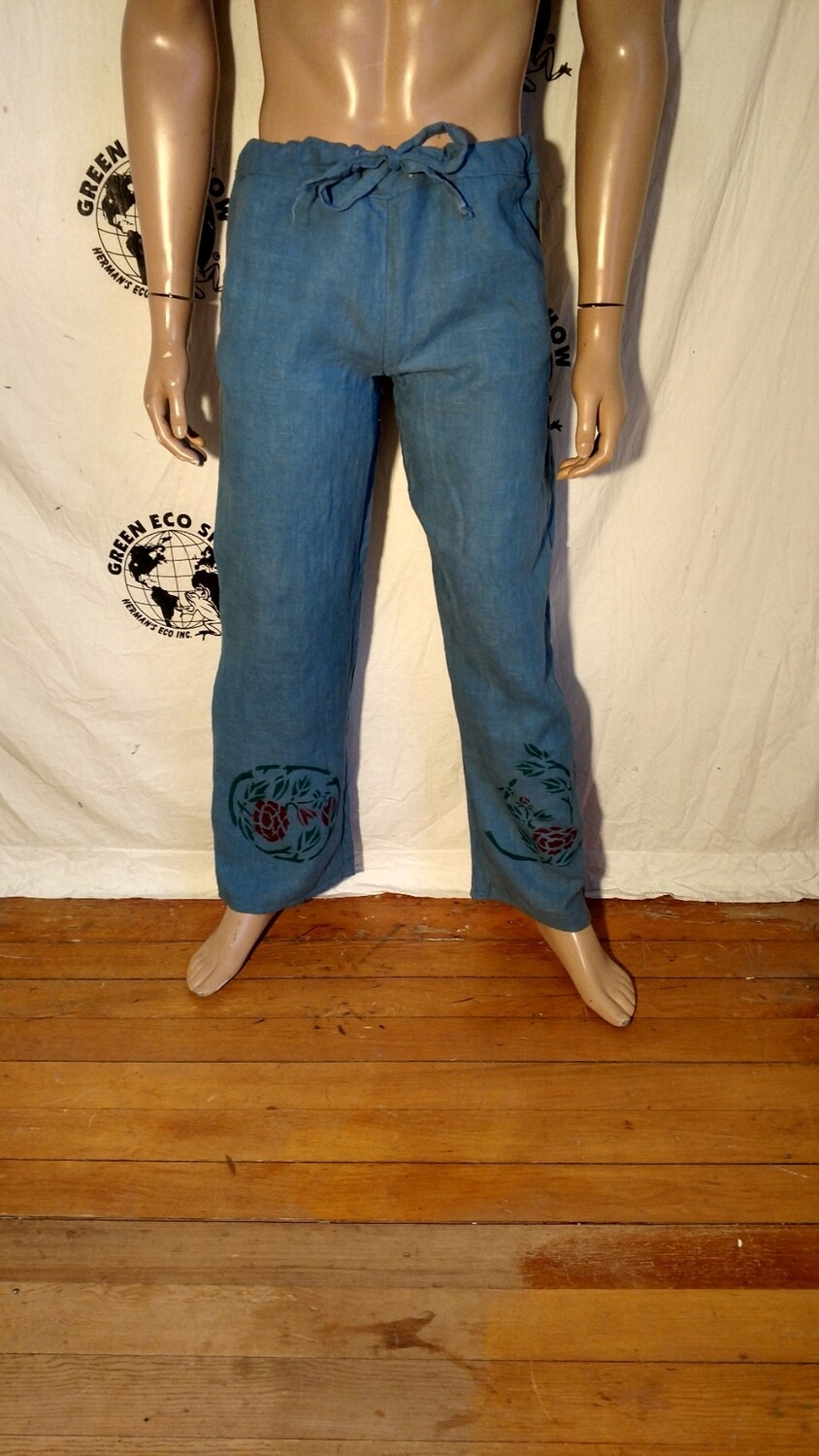 Hermans Hemp Drawstring pants M X 33"
09349
Product Details
Hermans Hemp drawstring pants drawstring pants medium 32" inseam hand dyed blue with airbrushed graphics 1yen and yang 3 Japanese Lotus Flowers 2 in the circle one a different design waist fits from 32 " to 36" measures 39" but needs to be gathered hip is 42" , blue, made in Montana . From imported 100% hemp has 4 pockets . Gentle wash hot iron these pants are sewn together will industrial thread it is strong . We ship plastic free. You can ask about what organics I have in stock .
Save this product for later